We design complete turnkey plants for the production of animal feed, wood and biomass, compost, straw, hay, alfalfa, plastic etc.
Our technicians have designed already in 1970 the first complete animal feed factory.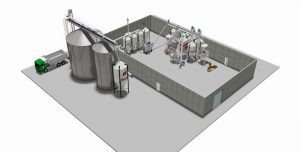 The experience we have working in several industries allows us to offer a complete service and to understand the necessities of our Client, proposing practical and innovative solutions.
Our plants are custom designed and include our machinery as well as components from a selection of best manufacturers on the European market.
We guide our Client from the initial design phase all the way up to the start-up on site, offering a complete assistance.