Values
The values that have, always, characterized our company are:
the constant effort of pursuing our goals, by improving results, by satisfying Client's necessities
the responsibility  we have in our work: responsibility towards our co-worker, towards Clients, towards the environment, besides a meticulous respect of national and international regulation
professionalism and competence: a company with almost 60 years of experience in the same sector, managed by the same family and with the same name, able to offer specially-made solutions. We stand by and consult the Client in every necessity, are available for any explanation and find a solution to any problem. We are proud of our co-workers that have witnessed the beginning of the company and that continue collaborating with General Dies make their excellent knowledge available
The continuous improvement: the long story of General Dies shows the constant effort to remain up to date, to improve production, to adapt to a more demanding market
The well-being of the company: for the people that work for General Dies as well as any person that comes in contact with the company
Sharing of goals and results
Quality of the raw material which is used and the final product
Goals: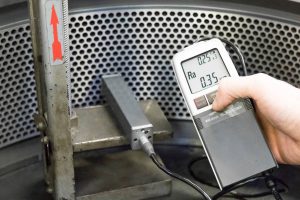 The harmonious functioning of the company, for the well-being of everyone.
The satisfaction of the Client in order to be chosen every time again.
Every year budget, to be able to reward, invest and plan.
Innovation.
General Dies continues an ethic, technical and commercial tradition of 50 years and offers correctness, experience, professional competence, dynamism and availability. General Dies proposes innovative products and has, as additional goals, delivery on time, adequate prices and production flexibility.
We are happy to act on urgencies and solve unexpected problems for our Clients.
General Dies Srl would like to propose itself as a serious company, ethically correct and reliable, able to catch, process and meet the customer needs, able to offer high quality customized products, even not standard, at an adequate and competitive price, in relation to the supplied quality.